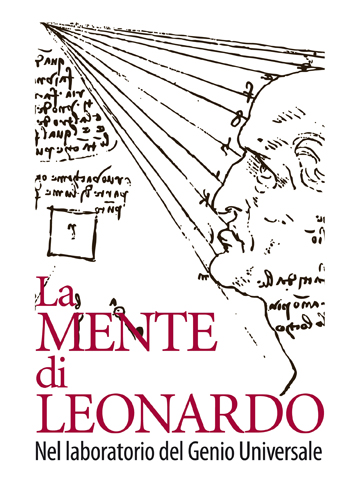 After having enjoyed terrific success in Florence at the Uffizi Gallery (March 2006 – January 2007) and on the international scene in Tokyo, where it attracted nearly 800,000 people in less than three months, recording the highest daily average through the period 1997-2007, in Hungary and in California, The Mind of Leonardo is now hosted in the prestigious Palazzo Venezia in Rome.
The exhibition is conceived and curated by Paolo Galluzzi, director of the Istituto e Museo di Storia della Scienza in Florence.
The Roman venue is promoted by Soprintendenze Speciali per il Patrimonio Storico, Artistico ed Etnoantropologico e per il Polo Museale of Florence and Rome, Istituto e Museo di Storia della Scienza of Florence, Regione Lazio, Provincia di Roma, Comune di Roma, Fondazione Ruberti, Ente Cassa Risparmio Firenze. It is organized by Civita and Opera Laboratori Fiorentini.
The exhibition at Palazzo Venezia is featuring significant art works giving evidence to Leonardo's artistic creativity and expressing meaningfully the multi-dimensionality of his mind. They include the well-known Leda Borghese and Leda Spiridon, a Virgin with Child and St. John after Leonardo Da Vinci (respectively coming from the Galleria Borghese, the Uffizi Gallery and the Galleria Palatina in Florence) and two outstanding drawings from the Gabinetto Disegni e Stampe degli Uffizi. The exhibition is also adorned by the extraordinary display of a drawing and two autograph fragments recently discovered in a private collection, bearing witness to Leonardo's studies for the staging of Poliziano's Orpheus dated to 1506-1508.